Russian troops destroy 6,800 residential houses in Ukraine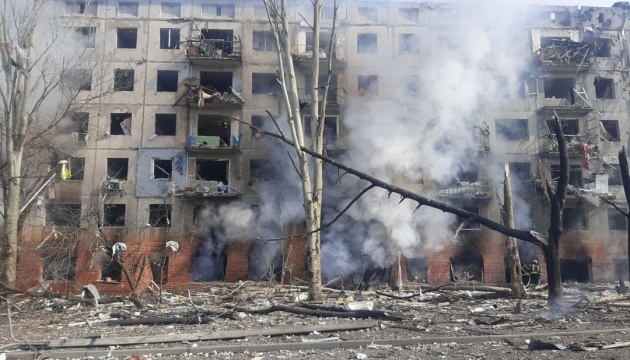 Russian troops have destroyed 6,800 residential houses in Ukraine.
The relevant statement was made by Ukrainian Minister of Community and Territorial Development Oleksiy Chernyshov, the Facebookreports a correspondent of Ukrinform.
"According to preliminary data, Russia destroyed 6,800 residential houses in Ukraine. But, unfortunately, this number is increasing hour by hour. The volumes of destruction are catastrophic. More than 1,000 homes were destroyed in Kharkiv. A large number of houses were destroyed in Chernihiv and Mariupol," Chernyshov noted.
In his words, tens of billions of dollars will be needed to restore basic infrastructure only after the end of the war. The development part and the restoration of bridges and urban areas will cost hundreds of billions of dollars.
According to Chernyshov, the Ukrainian government is actively working on the action plan for the reconstruction of the country.
A reminder that on February 24, 2022, Russian President Vladimir Putin launched a full-scale invasion of Ukraine. Russian troops bomb and destroy major infrastructure, launch missiles and airstrikes on Ukrainian towns and villages, killing civilians.
mk