Pandemic prompts rethinking of home design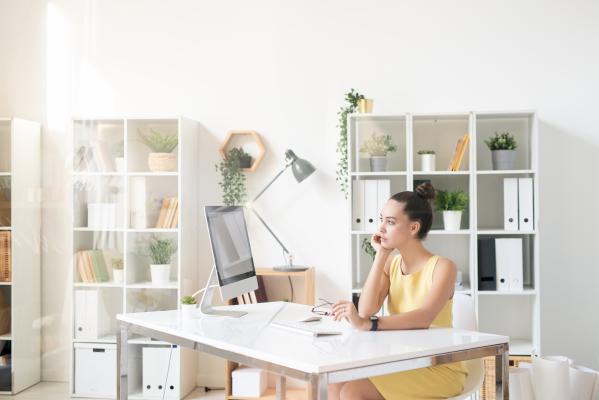 Homebuyers are prioritizing amenities and comforts as families to spend more time at home. Alesha Capone learns how the COVID-19 pandemic has changed new home design trends.
The COVID-19 pandemic has led to different design trends emerging as priorities for many people buying and building a new home.
Since March last year, developers have noticed people looking for ways to maximize conveniences and comforts as they spend more time at home, especially during traditional work and school hours.
Chief executive and managing director of Peet Limited, Brendan Gore, said the company is seeing demands made of its builders "to ensure homes become a place to work, an escape and a spacious family area".
He said the houses in Peet's new show village in Newhaven, Tarneit, were built to reflect this vision.
Representatives of two construction companies with homes in the exhibition village – Langdon Building and Simonds Group – said they have seen an increase in requests for more space in new residences to accommodate families.
Simonds Homes national design director Dave Clynk said interest in play areas and separate areas for parents and children has grown.
"Growing families are looking for more private spaces for family bonding," he said.
"The need for an indoor-outdoor connection, where indoor living spaces seamlessly blend with the outdoors, has never been more popular."
Langdon sales manager Tamara Chan said homes with parent, child and family areas were popular.
"Older kids and teens often retreat to their bedrooms, so having a separate space for games, drama or streaming entertainment is handy," she said.
"Over the past month, I've also seen an increase in inquiries for large one-story homes and smaller two-story homes, showing the need for space and a home that has separate lounging areas. "
Another notable trend since the start of the pandemic is an increase in buyers looking for two master bedrooms, as opposed to the traditional single master bedroom.
"The need for an en-suite guest bedroom is largely due to the rise of multiple generations of family members living under the same roof," Mr Clynk said.
He said many families are looking for home offices to incorporate into their future homes.
Burbank's head of research and design, Damjan Jeremic, said the home office is "making a comeback."
"What we found before COVID, for many clients with smaller homes, they didn't want dedicated study space – we could always provide study nooks as an option," Mr. Jeremic said. .
However, he said studies with a front door were now incredibly popular with people who worked from home and needed to be able to take work calls or participate in online video meetings, away from the noise generated by the rest of their foyer.
"Certainly since the pandemic, we've found that a lot of people want a study with a door that can close," he said.
Mr Jeremic said a "study space" integrated into a kitchen or family living room, which could be used as a workspace or home schooling space, was another popular option.
He said Burbank now offers built-in desks for study nooks, allowing buyers to choose a surface that matches the laminate on their kitchen benches.
As for smaller properties, AVID Property Group said there was still a strong demand for townhouses in Victoria, often for first-time home buyers wanting to set foot on the property ladder.
AVID Victoria managing director Peter Vlitas said that over the past 12 months the company has launched 10 single-family townhouse projects in the Melbourne market, the majority of which have sold over the past year. first week.
"One of the reasons we see townhouses becoming so popular is because there's no backyard to maintain," Vlitas said.
"Our landscaped parks, walking paths and recreational facilities within the planned community provide a high quality outdoor environment and essentially replace the conventional backyard."