Opposition disrupts both chambers over fuel and rising LPG prices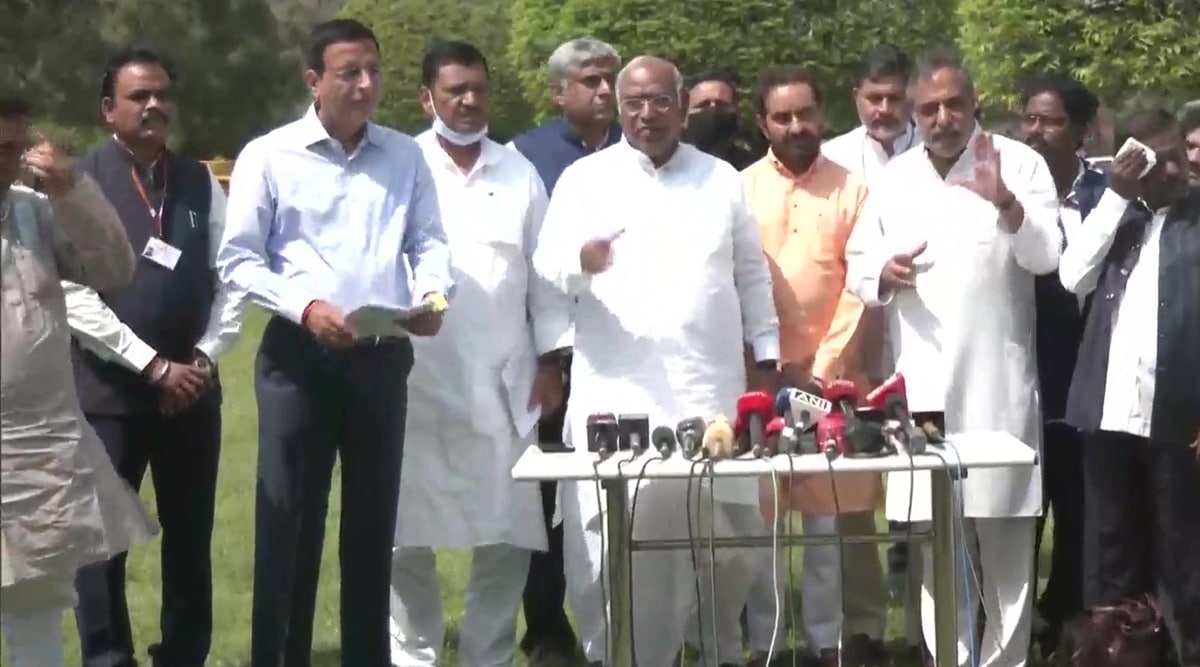 Members of opposition parties, including those in Congress, TMC and DMK, walked out of the Lok Sabha on Tuesday, demanding a reversal of the further rise in petrol, diesel and cooking gas prices. The price of petrol and diesel has increased by 80 paise per liter and the bottle of LPG will be more expensive by Rs 50.
The opposition also disrupted debates in the Rajya Sabha and the House had to adjourn twice amid slogans.
Raising the issue during Zero Hour in the Lower House, Congress Leader Adhir Ranjan Chowdhury said: "All the apprehensions we had expressed about an increase in the price of petrol, diesel and LPG after assembly elections in all five states proved true today. "
DMK member TR Baalu ​​also flagged rising prices for fuel and LPG cylinders, amid demands for a rollback from the opposition benches. "The Indian government has increased the price of petroleum products. There was an increase of over Rs 50 per bottle of LPG. It's not correct. The Indian government should reverse this hike," Baalu ​​said.
Trinamool (TMC) Congressman Sudip Bandyopadhyay said prices had reached extreme levels for fuel, diesel and domestic gas. "We are asking the government to cancel the increase. To protest the government's decision, we staged a strike today," Bandyopadhyay said.
On Tuesday, oil marketing companies raised the price of petrol and diesel by 80 paise a liter amid a sharp rise in the price of crude oil and that of cooking gas by 50 rupees a cylinder after more than four months.
Later in a press conference, top Congress leaders Mallikarjun Kharge, Adhir Ranjan Chowdhury, Anand Sharma and Randeep Singh Surjewala accused the government of 'looting' Rs 10,000 crore from the people by raising the prices of petrol, diesel and cooking gas.
"The anti-people and anti-poor mindset of the Modi government has once again been exposed. By raising 80 paise on petrol and diesel, the government has taken Rs 10,000 crore out of the pockets of the poor today," Rajya Sabha opposition leader Mallikarjun Kharge said.
"The 'lockdown' on gas, diesel and petrol prices has been lifted. Now the government will continuously increase prices. If you ask the Prime Minister about the inflation epidemic, he will say #ThaliBajao" , said Rahul Gandhi on Twitter.
"They (the government) can give all the tax relief to those who don't need it, to the rich, but that's what the poor get," Sharma said.
Meanwhile, in the Rajya Sabha, rising fuel and LPG prices reverberated and the House had to be adjourned twice as opposition members staged a protest against the government's decision.
There was a ruckus in the House after Speaker Venkaiah Naidu refused to admit the opinion of opposition members under Rule 267 to discuss the price hike, leading to the 'adjournment. When the House resumed, it adjourned again within minutes as opposition MPs continued their slogans.