Houses 146 overview | ArchitectureAU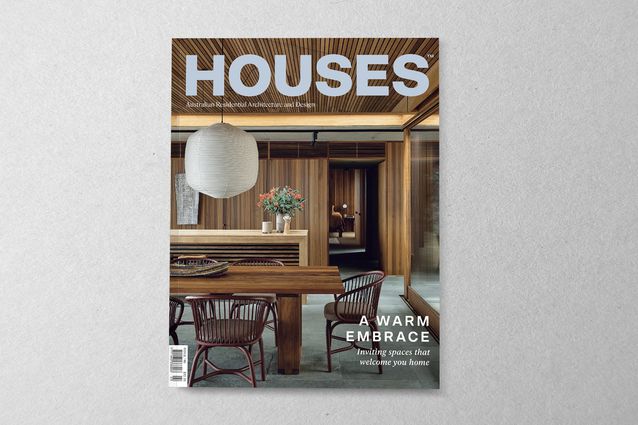 For many of us, as the weather gets cooler and the days get shorter, the lure of spending time comfortably at home intensifies. The homes explored in this issue illustrate the different ways architects and designers create opportunities to escape the clamor of everyday life. Always by Kennedy Nolan (cover) is a refuge from city life, where a richly layered interior devoid of harsh contrasts creates an atmosphere of comfort and welcome languor. Also in this issue, we look at a number of homes that show how the imperfections of homes from eras past can be adapted to the demands of modern life. Examples include Vokes and Peters' Noosa Heads House, an ingenious revamp of a suburban beach house; Cascade House by John Ellway Architect, a deliberately modest lean-to that solves the lack of connection to the garden of a Queensland home; and Bridge House by Kister Architects, which reimagines a Melbourne home with a distinctive 1970s heritage to fit contemporary lifestyles. Hope you enjoy the issue.
Alexa Kempton, Editor
Follow Maisons on TwitterFacebook and Instagram.
Subscriptions and back issues: print and digital.