Frederick County Homes | Real estate and development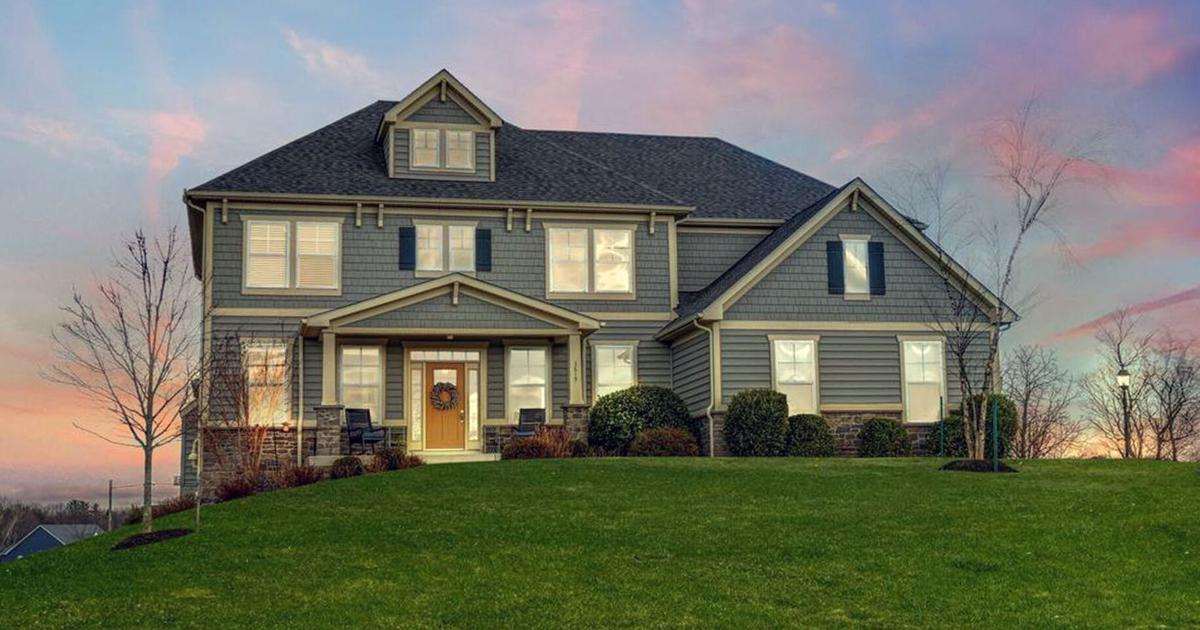 Located in Gladhill Estates, the house at 3619 Donna Court, Monrovia is the top house last week. Listed at $1.1 million, it closed at $1.2 million. Situated on two acres, the home has an open floor plan with ample space throughout, including a large office, formal dining room, expansive family room with a gas fireplace, gourmet kitchen, and butler's pantry, a mudroom with custom built-in locker organizers and walk-in closet, five oversized bedrooms, three full bathrooms, a sitting area in the owner's suite and a lower level egress area with a second kitchen suitable for a master suite. Outside, there's a two-tiered patio and a hot tub.
Here is a list of all other homes sold in Frederick County over the past week through agents and brokers as listed in the Bright MLS Database. It does not include homes sold without an agent. The list is provided by Dan Plombon of Mackintosh Inc., Realtors. All prices are closing prices.
THE REST OF THE TOP 5:
10521 Brenda Ave, Ijamsville, $990,000
4209 Maryland Court, Middletown, $985,000
7197 Woodville Road, Mount Airy, $980,000
4702 Otono Court, Mount Airy, $950,000
ADAMSTOWN
3355 Stuart Court, $657,000
3486 Downing Court, $635,000
5740 Morland Drive South, $625,000
BRUNSWICK
44 Concord Drive, $345,000
24 Wenner Drive, $250,000
16 E. Orndorff Drive, $245,000
118 W. Orndorff Drive, $205,000
FREDERIC
7303 Westwood Drive, $805,000
5730 Haller Square, $802,020
Court Cohasset 2016, $794,952
6204 Christian Kemp Drive North, $710,000
11326 Daysville Road, $675,000
2052 Wilcox Valley Road, $577,000
1150 Holden Road, $549,900
1903 sawmill yard, $549,000
8473 Randell Ridge Road, $520,000
9702 Fleetwood Road, $510,000
6746 S. Clifton Road, $510,000
588 Chukkar Court, $490,000
5066 Legal process, $489,900
8937 Yellow Springs Road, $481,650
4758 Cambria Road, $475,000
6576 Whetstone Drive, $465,000
808 Dunbrooke Court, $460,000
5923 Leben Drive, $450,000
1216 Daphne Road, $445,195
1025 Lindfield Drive, $430,000
112 McMurray Street, $425,000
6577 Duncan Square, $420,000
577 Binford Court, $410,000
508 Cour Sylvain, $385,000
2600 Cameron Road, $385,000
5423 Upper Mill Terrace South, $383,000
318 Delaware Road, $370,000
6137 Pine Crest Lane, $365,000
1542 Beverly Court, $361,500
105 Deerfield Square, $360,000
310-B Mill Pond Road, $360,000
5825 Mercantile Drive West, $349,900
100 Wild Fig Short, $348,111
6490 Calverton Drive, #402, $345,000
323 Redwood Ave, $345,000
49 Winchester Street, $305,000
238 E. Sixth Street, $299,900
2501 Coleridge Drive, #1C, $270,000
6509 Springwater Court, #6403, $260,000
589 Cawley Drive, #2 3B, $255,000
191 Hope Circle, $230,000
1204-C Danielle Drive, $230,000
7611 Green Valley Road, $229,000
197 Circle of Hope, $225,000
336 Catoctin Avenue, $210,000
2103 Wayside Drive, #1D, $173,100
997-C Heather Ridge Drive, #3C, $166,000
IJAMSVILLE
3049 Averley Road, $825,000
JEFFERSON
4804 Bennington Place East, $525,000
THE CITY ENVIRONMENT
4614 Feldspar Road, $714,000
3392 Red Oak Yard, $610,000
7307 Countryside Drive, $540,000
4511 Willow Tree Drive, $523,500
2303 National Old Pike, $490,000
7201, limestone route, $447,000
8592 Valley Drive, $445,000
MONROVIA
10885 Patina Row Road, $750,000
4508 Monrovia Blvd., $715,000
12398 Lee Hill Drive, $520,000
4345 Viridian Terrace, $490,000
12520-A Fingerboard Road, $315,000
AIRY MOUNT
4910 Buffalo Road, $825,000
1109 Village Gate Drive, $625,000
4389 Moleton Drive, $490,000
1107 Oak View Drive, $341,000
MYERSVILLE
243 Mountain Terrace, $310,000
NEW MARKET
310 Mackintosh Road, $700,000
10904 Oakcrest Circle, $680,000
5742 Cherrywood Court, $500,000
7009 Country Club Terrace, $492,000
6079 Piscataway Street, $478,730
6612 High Beach East, $320,000
THUMONT
13706 Moser Road, $680,000
480 Main Street West, $455,500
107 Ironmaster Drive, $424,990
144 Redhaven Court, $400,000
218 Crestview Drive, $370,000
131 Cody Drive, #12, $245,000
124 Altamont Avenue North, $188,000
UNION BRIDGE
9496 Clemsonville Road, $793,750
9492 Clemsonville Road, $761,500
URBAN
3653 Byron Circle, $890,000
9104 Kenway Lane, $619,000
3517 Katherine Road, $561,000
9612 Atterbury Lane, $515,000
3411 Angelica Way, #103C, $405,000
WALKERSVILLE
9913 Foxhound Court, $449,000
118 Glade Blvd., $445,000
8786 Treasury Avenue, $258,000
WOODSBORO
10025 Pine Tree Road, $665,000
310 Copper Oaks Drive, $615,000