Five of the most expensive beach houses for sale in Australia
For most buyers, a beach house will never be more than that – a place to occasionally hang out on weekends and holidays.
As a result, the average Aussie will not spend more than the value of their primary residence on a weekend second home.
So more often than not, the most attractive beach houses are the bargains – those diamonds in the rough that offer maximum profitability.
READ MORE: How to choose the best real estate investment
But what if you are a wealthy person? What does a beach house look like if money is not a factor?
Well, buckle up; because these are five of the most beautiful and expensive beach houses for sale right now.
Pumpkin Island, The Keppels, QLD – $17 million and up
Alright, technically this property has a beach house, but we're bending the rules a bit with this one.
This listing is so sexy because it's actually an entire 60,000 square meter private island up for grabs, not just a stunning beach house.
In reality, Pumpkin Island is a private, award-winning, off-the-grid resort…and that's why we think it would make an amazing beach house/getaway for anyone with more than nine figures in the bank.
59 Coopers Shoot Road, Coopers Shoot, NSW – $22 million and up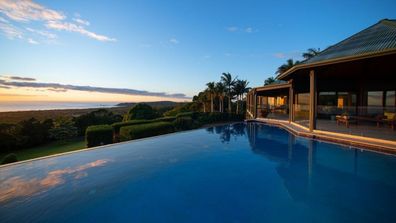 Just a stone's throw from Byron Bay and set on 56,000 square meters of green and bucolic grounds, this Coopers Shoot residence is another extremely unique proposition.
Currently set up as a corporate retreat, the residence has a plethora of features for both private and commercial purposes.
It also has stunning views and a pool and lounge area that we could spend hours (or days) in.
18 North Avoca Parade, North Avoca, NSW – $13.5 million and up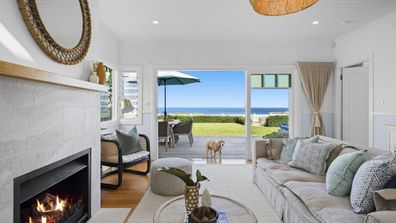 Presenting perhaps the ultimate interpretation of an oceanfront beach house, this abode in North Avoca is Hamptons chic and oh so fabulous.
Besides being just meters from the ocean, other perks of this home are a quaint master bedroom that overlooks the sea, an elegant and versatile living and dining room, and a decidedly inviting pool.
Located less than 100 kilometers from Sydney and only an hour and a half drive, this residence could be an awesome home away from home.
17a Malo Road, Whale Beach, NSW – $14 million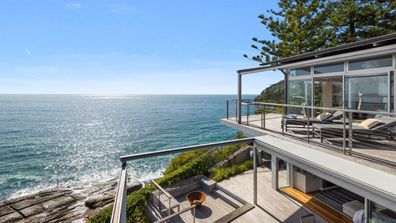 Located on the edge of an elevated cliff in the idyllic coastal township of Whale Beach, this beautiful three-story home offers perhaps the best views of any property on this list.
17a Malo Road has five bedrooms, five bathrooms, and loads of visual allure, with sweeping views of the sandy shores of Whale Beach and the Pacific Ocean.
The pluses of the lavish home include a main retreat, one-car garage with an outdoor car hub, a large swimming pool, and an inviting kitchen, living room, and dining room.
662 Pacific Parade, Tugun, Queensland – $13.5 million and up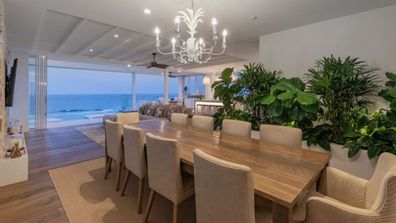 Featured on the cover of Queensland homes magazine and Nine's own Australia's Best Housethis one-of-a-kind residence crowns this particularly expensive list with aplomb.
The brainchild of renowned designer Chris Clout, the award-winning property was voted the best home on the Gold Coast and fourth best in Queensland by the Mail Mail in 2021.
In addition to an exceptional 20 meter beach frontage, the breathtaking home boasts an incredible infinity pool, four bedrooms, four bathrooms and parking for five.