Businessmen steal US government Ksh 30B and buy luxury cars and houses in Kenya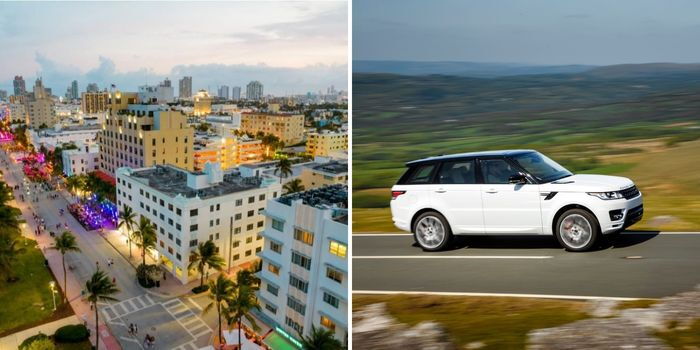 The US Department of Justice has revealed a theft of money allegedly executed by businessmen to tap into a government-sponsored special fund to support vulnerable children.
According to a statement from the U.S. Attorney's Office for the District of Minnesota dated Tuesday, September 20, 47 individuals conspired through their proxies to orchestrate a well-oiled scheme that operated a program designed to provide nutritious food to children in need. .
Attorney General Merrick B. Garland revealed the stolen money was north of Ksh 30 billion ($250 million).
At the height of the pandemic, businessmen bought up beach resorts, luxury cars, apartments, jewelry and other high-end assets in Kenya as the rest of the world grappled with tough times. economic shutdowns and inflation.
US President Joe Biden on a call
American Embassy
FBI agents who unraveled the scandal described it as the biggest pandemic fraud scheme to ever hit the United States.
"Defendants went to great lengths to operate a program designed to feed underserved children in Minnesota amid the pandemic, fraudulently embezzling millions of dollars intended for the program for their own personal gain.
"These charges send the message that the FBI and our law enforcement partners remain vigilant and will vigorously pursue those who attempt to enrich themselves through fraudulent means," FBI Director Christopher Wray told the department. of Justice.
One of the suspects who invested in Kenya allegedly laundered over Ksh 843 million and used the money to buy vehicles, real estate and goods, with the rest spent on vacations in different coastal towns in the country.
He further allegedly used his business to launder money and exploit money intended to support children in Minnesota.
According to FBI records, another defendant owned three properties in Nairobi where his wife and five children lived. He infiltrated the system to access funds by creating community betterment services and opening several front sites and companies.
Other suspects charged with fraud are also said to have set up restaurants to help the federal government run the food program in the United States.
To further hide their tracks, they diversified their investments by setting up offshore accounts and amassing wealth in Ohio, Kentucky and Turkey.
Among the properties the Department of Justice is seeking to seize in other overseas countries, apart from Kenya, are commercial properties and residential apartments.
"Exploiting a government program to feed children in a time of national crisis is the epitome of greed," said Justin Campbell, Special Agent in Charge of Criminal Investigations.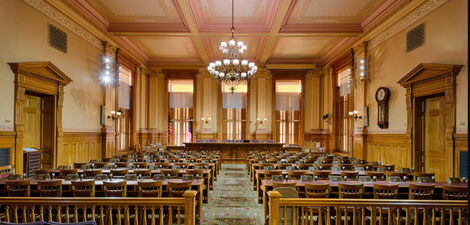 In a Massachusetts courtroom.
Case
"As alleged, the defendants charged in this case chose to enrich themselves at the expense of the children. Instead of nurturing the future, they chose to steal the future. IRS – Criminal Investigation is pleased to join our partners law enforcement officials to hold these defendants accountable," he added.
If prosecuted, the scandal would become the largest recorded in the United States in the post-pandemic period.
steal Fly suspicious