Belly Flops Inflatables offers bounce house rentals in Minneapolis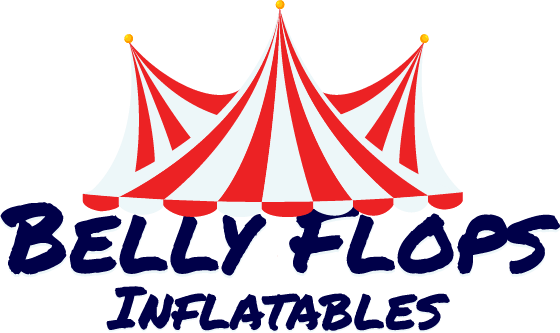 Belly Flops Inflatables, a Minneapolis, MN based company, is pleased to announce that it offers bouncy house rentals, bouncy castles, waterslide rentals and many other festive events in Minneapolis, MN. Inflatables and party supplies can be subdivided into several categories, such as: bouncy houses; bouncy houses with slide, water slides, obstacle courses; tents, tables and chairs; and concessions and additions. More information about Belly Flops Inflatables and their services can be gleaned from their YouTube channel at https://www.youtube.com/channel/UCE31DoSC1l4_sGakTzN2AJA.
Shawn Thompson, spokesperson for Belly Flops Inflatables, says, "We try to make the rental process as easy and stress-free for you. When you book, either online or over the phone, you will receive a confirmation of your order which includes full details of what you are getting. The day before delivery, we'll send you an estimated arrival time so you know when to expect us for installation. For delivery, we offer a contactless configuration, so there is no need to be involved in the installation process. If you have any further questions, please call us or visit our website.
Belly Flops Inflatables offers a variety of choices for bouncy houses. These include: Blue Marble Castle; Jungle Zoo 13 x 13 bouncing house; multicolored castle; Pastel Castle; 1 Big Top Bounce House, which is designed to look like a colorful circus tent; 10 x 10 Mini Castle, suitable for kids 8 and under and small backyard birthday parties; 15 x 15 Pink and Purple Castle, which is suitable for a garden party or graduation party and for children weighing up to 180 pounds per person; 6 in 1 Extreme Sports Arena, suitable for fans of various sports, such as soccer, football, basketball, including gym classics like volleyball, first base and dodgeball; Wacky Castle 15×15; and more. In the meantime, those interested in the exact location of Belly Flops Inflatables can check out their Google Maps page at https://www.google.com/maps?cid=10492735534602458042.
Belly Flops Inflatables also offers a number of choices for bouncy houses with slides. These include the Wacky 18-foot inflatable slide; Spiderman Bounce House water slide; 14×18 5-in-1 bouncing house with slide; 16-foot dual-lane dry slide; 16′ x 32′ Midnight Dual Lane water slide, which features non-slip stairs, extra vinyl at stress points, multiple zippers and deflation drains plus an attached inflated wading pool; 16′ x 40′ Mighty Wave Dual Lane 6-in-1 Wet/Dry Combo, which is a combination slide and inflatable house that features an 8-foot dual-lane slide including an inflated landing zone for dry use; 16×32 Pink Dual Slide Wet/Dry Combo; Fiesta Dual Lane Wet/Dry Slide Combo with attached wading pool; Combo Melting Arctic Dual Wet/Dry Slide; Monster Truck Bounce N' Slide, which requires 2 fans, with a large bounce area plus a climbing frame and a slide; Princess Dual Slide Combo; and more.
Belly Flops Inflatables was founded to perform the process of renting bouncy houses and other inflatables and accessories for parties and other events. Customers can book online or call them by phone, after which they will receive a confirmation of their order. This confirmation will indicate all the details so that the customer knows exactly what will be delivered. Then they will inform the customer the day before delivery of the estimated arrival time for the bouncy house rental. A contactless configuration is also possible for delivery. This means that if the customer is not at home, they can simply leave a note on the front door stating where the bouncy house will be set up. The inflatable will be cleaned and disinfected upon delivery so that it can be used immediately.
Those interested in inflatable house rental services can check out the Belly Flops Inflatables website at https://www.belly-flops.com/, or contact them by phone. They are open from 9 a.m. to 6 p.m., every day of the week.
###
For more information about Belly Flops Inflatables, contact the company here:
inflatable belly flops
Shawn Thompson
763-329-4158
323 W 31st St Apt 7
Minneapolis, Minnesota 55408